WASHINGTON—Attorney General Jeff Sessions said violent crime is down, while prosecutions and morale have increased, under the Trump administration.
Sessions recalled President Donald Trump's call to action in his inauguration address: "This American carnage stops right here and stops right now."
In an op-ed published in USA Today on Jan. 23, Sessions said Trump has delivered on that promise.
"For the first time in the past few years, the American people can have hope for a safer future," Sessions said.
Violent crime increased dramatically in 2015 and 2016, with murders up 20 percent, according to FBI statistics. Rapes increased by almost 11 percent, robberies went up 3 percent, and aggravated assaults jumped nearly 10 percent.
But, Sessions said, the tide has turned, and he attributes it to Trump's no-nonsense approach to crime and his support of law enforcement officers.
"In the first six months of last year, the increase in the murder rate slowed and violent crime actually went down," Sessions said, adding that data for the rest of 2017 shows further progress.
Sessions said the Department of Justice brought cases against more violent criminals in 2017 than in any year in decades.
"We charged the most federal firearm prosecutions in a decade. We convicted nearly 500 human traffickers and 1,200 gang members, and helped our international allies arrest about 4,000 MS-13 members. We also arrested and charged hundreds of people suspected with contributing to the ongoing opioid crisis," Sessions said.
He said the department's strategy is to concentrate on the most violent criminals, to take down violent gang networks, prioritize gun prosecutions, and to support state, local, and tribal law enforcement partners.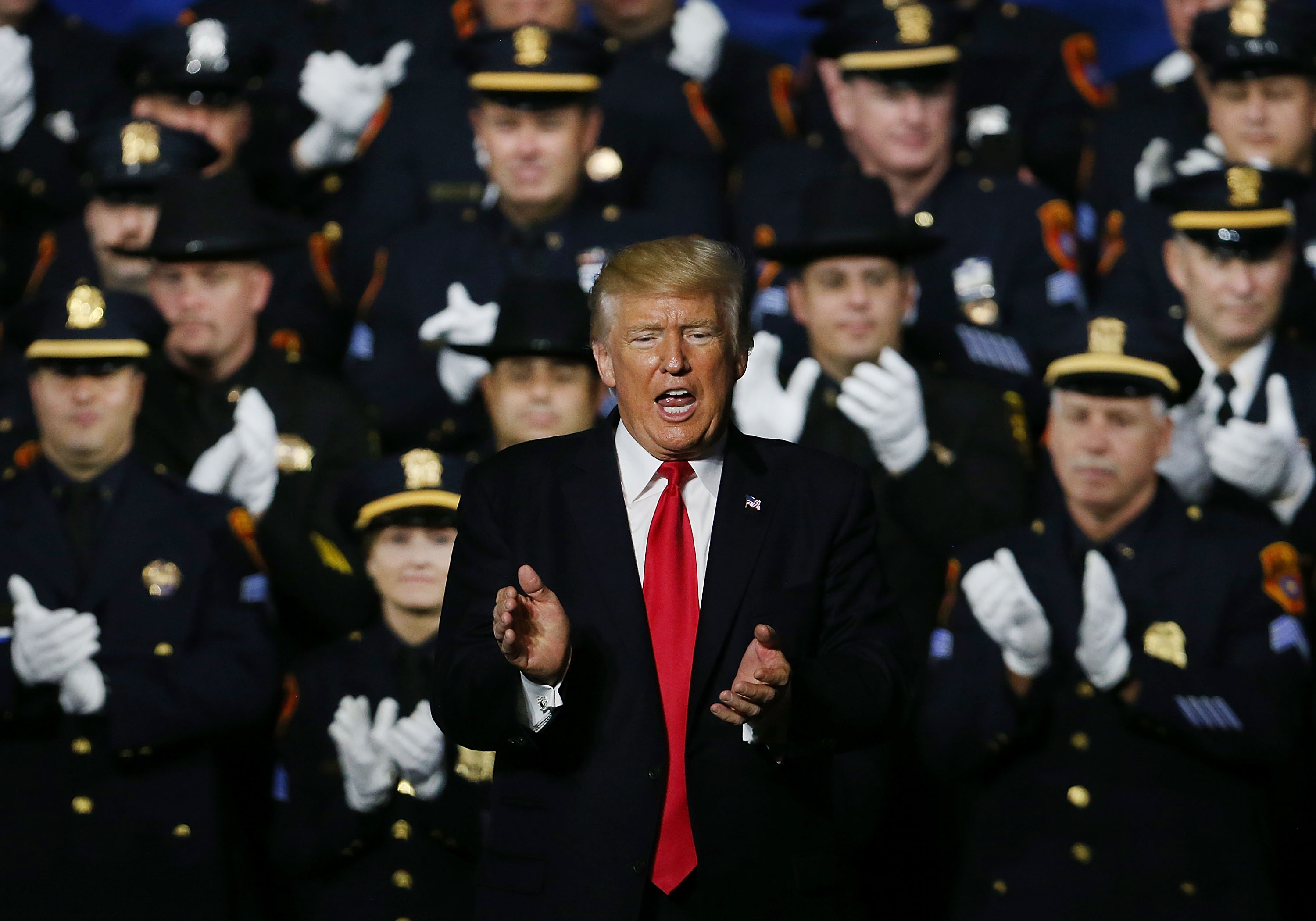 Sessions said the number of officers killed in the line of duty declined for the first time since 2013 and reached its second-lowest level in more than half a century.
"Any loss of life is one too many, but it is encouraging," he said. "Morale is up among our law enforcement community."
Trump often visits with military and law enforcement officers when he travels outside Washington, demonstrating his support.
"Of course, our work is not done. Crime is still far too high—especially in the most vulnerable neighborhoods," Sessions said. "Crime rates are not like the tides—we can help change them. And under Trump's strong leadership, we will."
From The Epoch Times
Recommended Video:
Year One: Thank You, Mr. President
o]