A federal judge has ordered Jeffrey Epstein to be held without bail.
The judge, U.S. District Judge Richard Berman announced the decision on July 18 during a hearing in federal court in Manhattan.
He cited Epstein's danger to others, according to Courthouse News reporter Adam Klasfield.
"I find that the government has established danger to others and to the community by clear and convincing evidence," Berman said, also finding risk of flight by "preponderance of the evidence." He cited testimony by Annie Farmer and Courtney Wild, two of a number of women who have accused Epstein of sexually abusing them when they were young.
Berman cites danger to others and to the community.

That fills more than 10 pages of the decision and order, and it is the "heart" of the decision, Berman says.

— Adam Klasfeld (@KlasfeldReports) July 18, 2019
Berman also cites evidence of intimidation and evidence of Epstein missing sex-offender check-ins.

He also cites "sexually explicit photos" and "expired Austrian passport" with Epstein's photo, not his name, and a Saudi residence.

— Adam Klasfeld (@KlasfeldReports) July 18, 2019
He also cited Epstein's expired Austrian passport and his residence in Saudi Arabia, in addition to the nude photographs of what appeared to be underage girls found in Epstein's New York City mansion.
Geoffrey Berman, the U.S. Attorney for the Southern District of New York, told the judge in a July 17 letter (pdf) that a passport found at one of Epstein's homes was used numerous times.
While Epstein's attorneys claimed the passport expired 32 years ago and contained "no evidence" that Epstein ever used it, Berman said "the passport contains numerous ingress and egress stamps, including stamps that reflect use of of the passport to enter France, Spain, the United Kingdom, and Saudi Arabia in the 1980s."
Epstein hasn't addressed how he got the foreign passport or whether he's a citizen of another country, Berman added.
The charges against Epstein alleged that he sexually abused and exploited dozens of girls, some as young as 14, in New York and Florida.
The indictment stated that from at least around 2002 up to at least around 2005, Epstein "caused to be enticed and recruited minor girls to visit his mansion in Manhattan, New York and his estate in Palm Beach, Florida to engage in sex acts with him, after which he would give the victims hundreds of dollars in cash."
"Moreover, and in order to maintain and increase his supply of victims, Epstein also paid certain of his victims to recruit additional girls to be similarly abused," authorities wrote. "In this way, Epstein created a vast network of underage victims for him to sexually exploit in locations including New York and Palm Beach."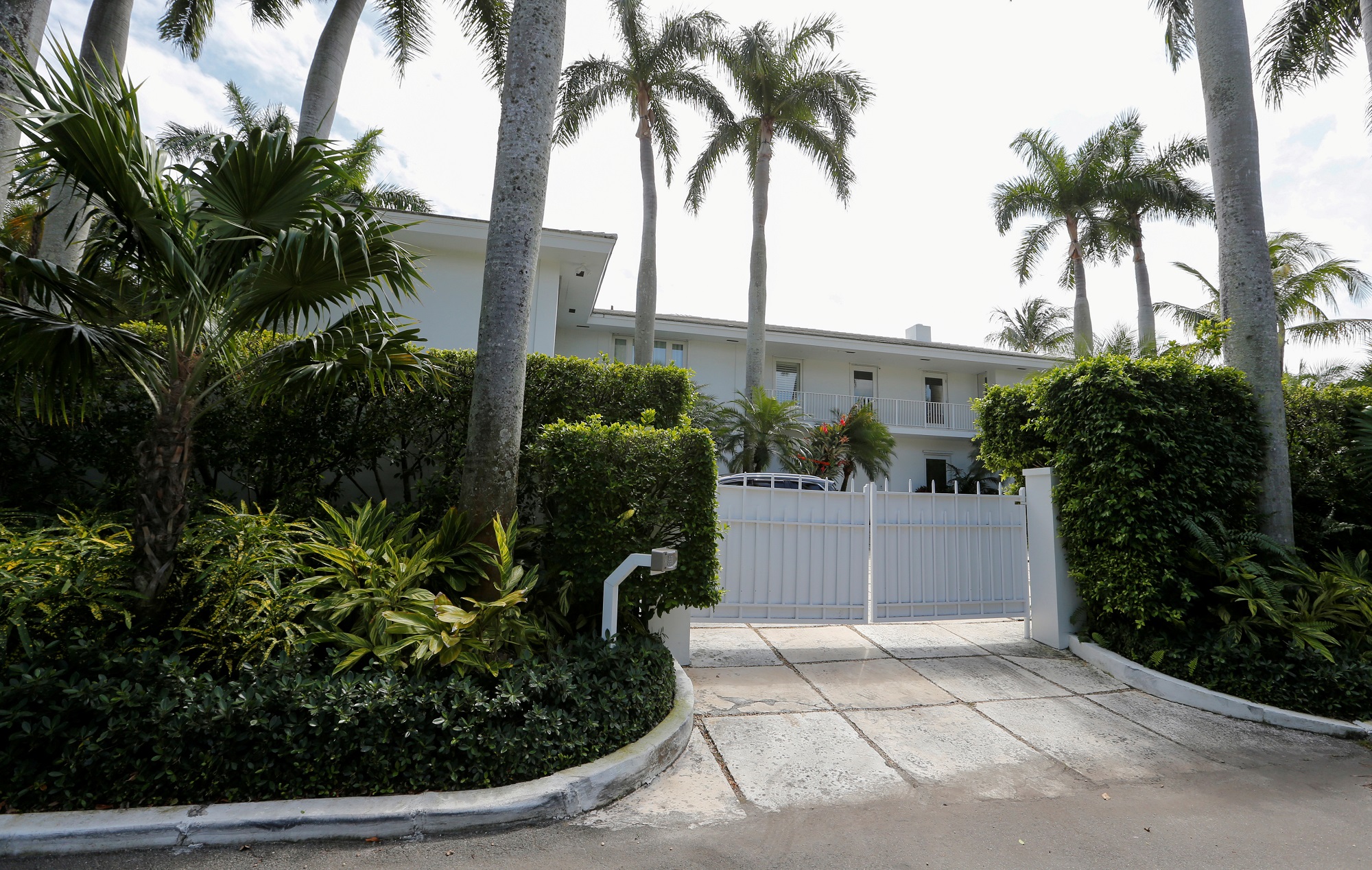 "Epstein intentionally sought out minors and knew that many of his victims were in fact under the age of 18," the indictment read. "In some instances, minor victims expressly told him their age."
The victims were recruited to provide "massages" to Epstein which started off with some nudity because the financier or others would tell them to partially or fully undress.
The massages would become increasingly sexual in nature, federal authorities said. After the sex acts took place, Epstein or an associate paid the girls and encouraged them to recruit other girls—paying the recruiters hundreds of dollars for each new girl they brought to Epstein.
A grand jury found that Epstein "willfully and knowingly, in and affecting interstate and foreign commerce, did recruit, entice, harbor, transport, provide, and obtain by any means a person, knowing that the person had not attained the age of 18 years and would be caused to engage in a commercial sex act."