President Joe Biden went to Capitol Hill Friday to meet with his deeply-divided caucus in the House amid divisions between progressives and moderates that threaten to derail his presidential agenda, divisions the president has been deeply invested in trying to mend.
Biden's expansive agenda combines both the $1.2 trillion infrastructure bill, passed by a bipartisan vote in the Senate, and the $3.5 trillion Build Back Better Act, a bill that advanced in both the Senate and House on a party-line vote.
Divisions between moderate and progressive Democrats, whose priorities differ significantly, have threatened to tank both bills over the course of weeks of political brinkmanship. Biden's visit to the Capitol, normally a rare event, caps off continued inability by the party's leaders to bridge these gaps.
According to lawmakers in the meeting, Biden admitted that the caucus currently did not have enough votes to pass either of the bills.
Still, he remained confident that the bills would pass.
Biden told reporters "It doesn't matter whether it's in six minutes, six days, or six weeks, we're going to get it done."
Earlier on Friday, Speaker of the House Nancy Pelosi (D-Calif.) insisted that there would be a vote the same day, a move that Biden has now acknowledged to be impossible.
Democratic House Caucus chairman Hakeem Jeffries (D-N.Y.) said before the meeting that leadership is "working through these issues and … we're gonna land the plane."
Rep. Steny Hoyer (D-Md.) also said before the meeting that the party is "working on trying to get to a place where everybody's comfortable."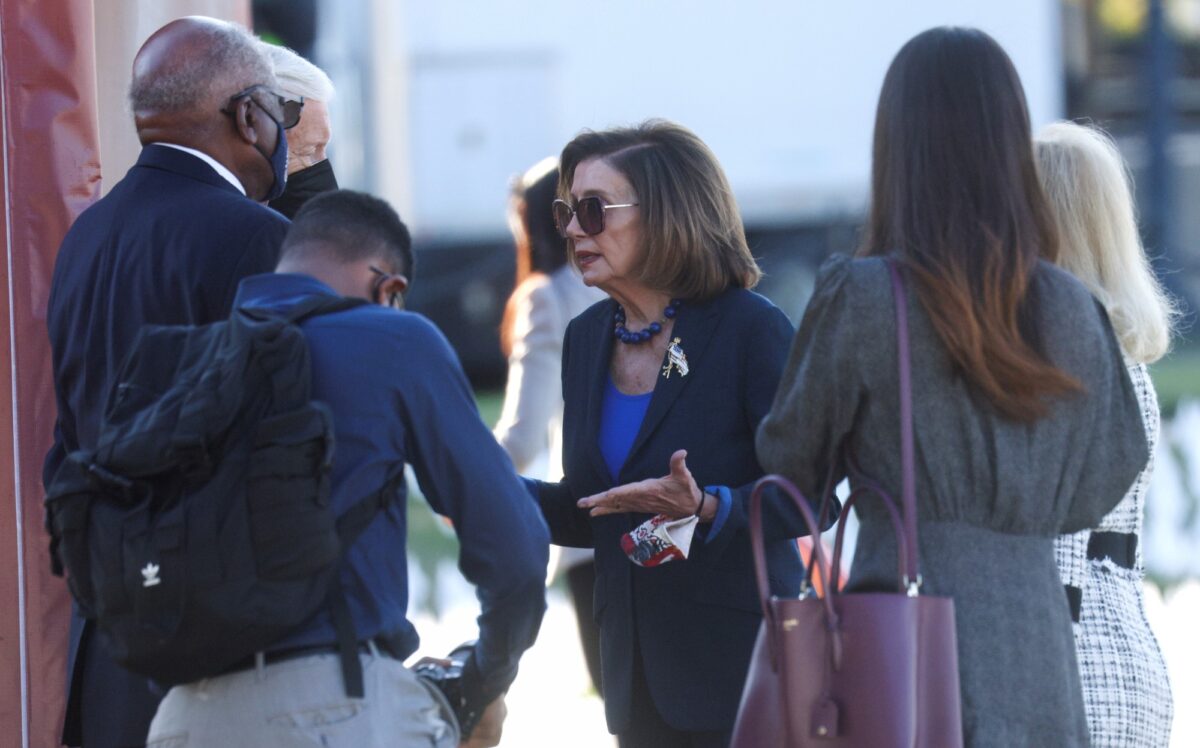 Moderates in the party are partial to the infrastructure bill, which Rep. Josh Gottheimer (D-N.J.) extolled as "a bipartisan victory for our nation." Eight other moderates joined Gottheimer in protesting Speaker of the House Nancy Pelosi's (D-Calif.) plan to link the infrastructure bill with the partisan budget bill.
Still many House moderates who joined Gottheimer, including Gottheimer himself, have indicated that they are open to the reconciliation bill, but some are more hesitant.
However, for progressives, the budget bill is far more urgent than the infrastructure. The House progressive caucus, which controls a huge 95-vote plurality of the party in the lower chamber, made a corollary threat. Distrusting moderates to vote for the budget if the infrastructure bill was not passed, the caucus released a public statement vowing that its members would not vote for the infrastructure bill if the budget was not first passed.
Since this initial warning in August, progressives have held their ground.
Rep. Pramila Jayapal (D-Wash.), who leads the progressive caucus, explained on Twitter: "It's not the infrastructure bill THEN maybe the Build Back Better [reconciliation] package down the road. That wasn't the deal. Progressives won't back down. We're fighting the people's fight and we're going to deliver the entire 'Build Back Better' agenda."
Sen. Bernie Sanders (I-Vt.), one of the most progressive senators in the upper chamber, re-upped this challenge in a Tuesday tweet, advising his progressive colleagues in the House: "No infrastructure bill should pass without a $3.5 trillion reconciliation bill. That is the agreement that was made & that is the agreement that must be kept. Physical infrastructure is important, but the needs of working families & combatting climate change is more important."
On Friday, progressive Rep. Alexandria Ocasio-Cortez released a tweet adding to this chorus of protest. A picture attached to the tweet showed poor living conditions in New York City.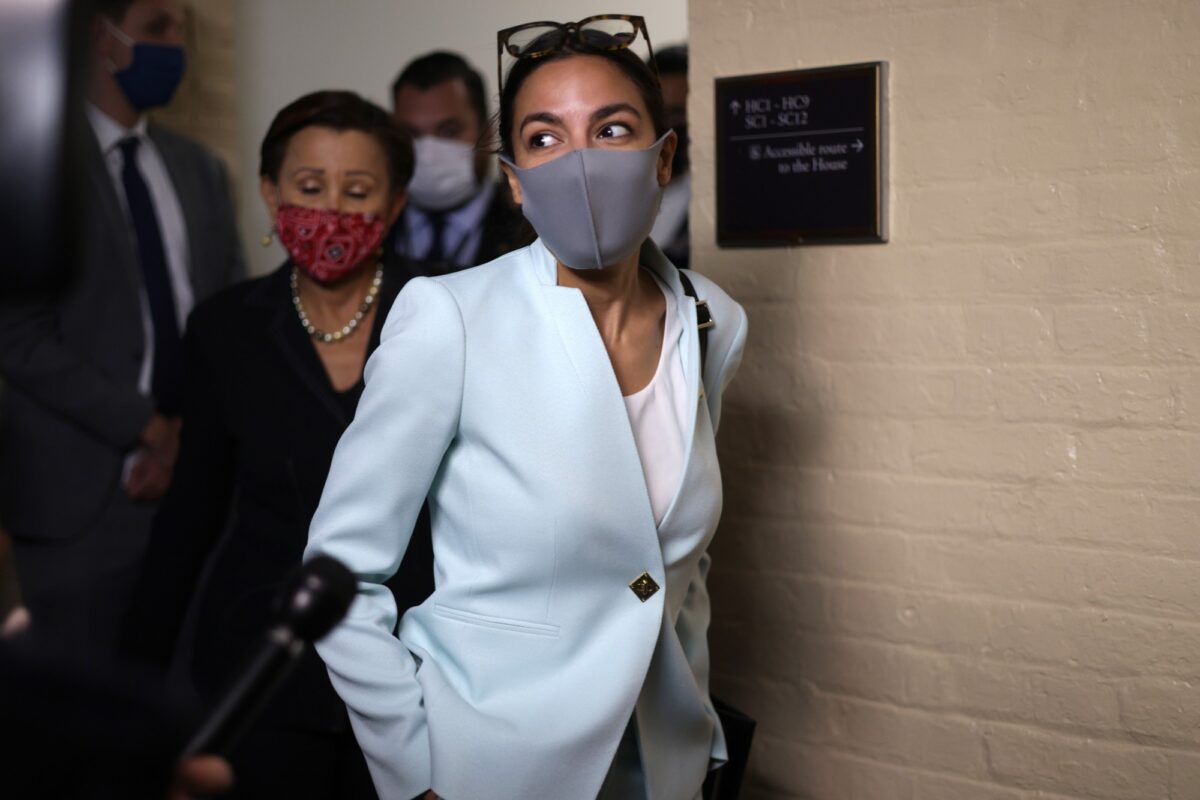 "It's not about the number, it's about impact," Ocasio-Cortez wrote. "These are our conditions in NYCHA. No winter heat, black mold, kids poisoned by lead. Politics-as-usual makes communities like mine politically disposable. "We can do it later" does nothing for them. They deserve details & answers."
Asked whether the infrastructure bill could pass, Rep. Adriano Espaillat (D-N.Y.), deputy whip of the Congressional Progressive Caucus, said during a Wednesday appearance on MSNBC "Right now, it doesn't look like it."
While progressives have not given any signs of relenting in their August promise, Pelosi has indicated that negotiations with the caucus are ongoing. However, the specifics of these negotiations have not been made public.
Meanwhile, Democrats can expect little bipartisan support for the bill, as Republican leadership is now advising its caucus to vote against the legislation.
Biden's visit Friday shows that these divisions remain very much alive in the lower chamber.
Much of Biden's efforts in negotiations thus far have been in the Senate, where moderates like Sens. Joe Manchin (D-W.Va.) and Kyrsten Sinema (D-Ariz.) have said that they will vote against the $3.5 trillion budget.
From The Epoch Times